INTELLIGENT USE OF NATURAL LIGHTING AND VENTILATION WITH AUTOMATED WINDOW SYSTEMS. SMART SOLUTIONS TO DESIGN & BUILD ENERGY EFFICIENT GREEN MARK BUILDINGS.
Green Buildings Singapore -Iot Solaris is committed to reducing Global Greenhouse Emissions (GHE) , reduce  HVAC costs & improve window efficiency.  Mixed -mode ventilation strategies  are part of the LEEDS accreditation guidelines. The Building and Construction Authority (BCA) has launched a new energy rating for buildings that are at least 60 per cent more energy efficient compared with 2005 building codes. Under the new voluntary rating – Green Mark for Super Low Energy – office buildings cannot use more than 100 kilowatt hour per sq m a year. More than 10 organisations, including the Defence Science and Technology Agency, Singapore Management University and City Developments, have pledged to achieve at least one super low-energy project in the next five years.
NATURAL VENTILATION FOR CONTROL OF AIRBORNE CONTAGIONS IN BUILDINGS (POST Covid -19 )
Building new post-Covid-19 workplaces-Solaris  IoT windows are designed to  improve building indoor air quality(IAQ) In the light of the Covid-19 pandemic. Building design rules could change as the BCA begins discussions with industry experts on whether rules on air-conditioning and mechanical ventilation in buildings need to be revised. The aim is to boost ventilation in crowded spaces and improve air quality for situations like public health emergencies. Essentially, the challenge lies in enhancing safety measures to reduce the risk of transmission in future pandemics. At present, many of the more modern high-rise office buildings here do not have windows that can open, and they are ventilated through central air-conditioning, which recirculates air in a confined space. Air-conditioning is a necessity in a tropical climate, but it poses a new risk in the light of the coronavirus. The solution may lie then in combining natural and mechanical ventilation systems to make the most of their confluence. The infrastructure of a post-Covid-19 Singapore needs to reflect today's lessons. Existing designs and workplace practices will not hold any longer. The environment has changed significantly. Far more than even the haze exemplified, air quality has become a crucial determinant of public health. Buildings have to be held to higher standards.
BIOPHILIC DESIGN- INNATE CONNECTION WITH NATURE
Tapping into our innate biophilia – Solaris  IoT windows bring nature into the built environment  'Biophilia' refers to the innate attraction—which all human beings have—to nature. People automatically and subconsciously feel better when immersed in designs that remind them of nature. As such, biophilic design elements are aimed at tapping on this connection. Research has demonstrated that on one level, biophilic design brings a state of calm and balance when the body's parasympathetic system is stimulated. On another level, the natural ecosystems integrated into the biophilic design can often improve the quality of air; allow natural light; filter and cleanse water; lower temperature; grow food, etc., in the built environment. At its highest level, biophilic design brings together people who value and enjoy nature, and work together to protect and regenerate it.Singapore has several notable buildings that incorporate the biophilic principles a few notables being Jewel Changi Airport(Moshie Safdie), Park Royal Collection(Woha Architects), Khoo Teck Puat Hospital(RMJM & CPG)& Robinson Tower(Grant Associates).
I.o.T Solaris  is in the fore front of developing several innovative solutions  to  improve window connectivity to existing building automation systems.
In 2018,  IOT Solaris integrated smart window systems( ISWS) was launched .   Designed around the  SWYCS  multi-platform I.o.T gateway  it  controls & manages all our window- facade systems.
On  the new platform  automated windows & facades  are fitted with environmental smart sensors that provide real time  data to  automatically trigger response, (IFTTT), from our Smart windows .
ISWS  windows collect data & store information on total heat transmission, luminescence, temperature control, air quality reading to provide the building management team a complete picture of the building performance without additional  investments.
Smart Louvres – Adoptive Facades For Resilient Architecture
Design Consultation - Design Integration - Service Maintenance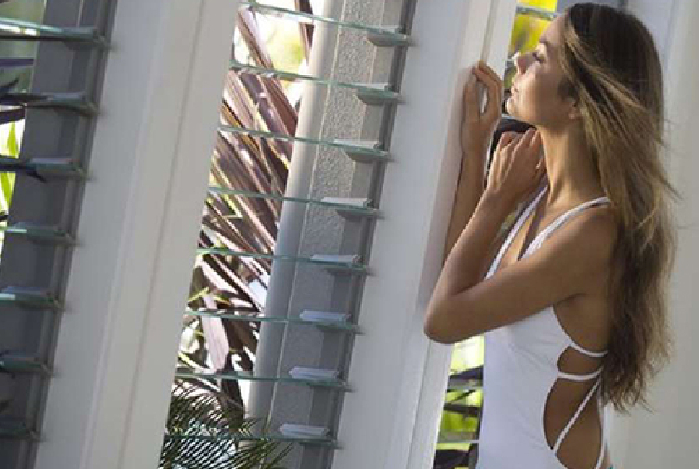 Smart Automated Louvres with Environmental Sensors for Facades & Windows Ventilation for Green Mark Buildings. Ventilation control for airborne transmission of human exhaled bio-aerosols in buildings.
Malaysian Institute Of Architects