Forest Fires & Climate Change
Several news articles about  the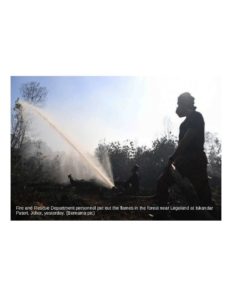 impact of agriculture on the environment were  published & highlighted on social media last week . Most notably the ranging fires in the Amazon jungle .  The fires  are attributed to human activity, like burning of forest &  clearing of agricultural lands.Locally bush fires were reported  in several parts of Singapore & Malaysia too at Iskandar Puteri in  Johor where 16Ha of forest was burned.  Rising temperatures & climate change also play a major role in starting these fires.  Prime Minister Lee Hsien Loong spoke at length ,about the impact of climate change, with rising temperature & sea levels, and how Singapore plans to mitigate them at the National Day Rally.
Bush Fires In Singapore
The number of bush fires are on the rise, in 2018 there were almost 600 bush fires as per statistics released by the  SCDF ( The Life Saving Force) . Much of this is attributed to warm dry weather we have have been experiencing. The dry weather  during the hotter months of the year and reduced rain fall is  a catalyst for much of bush fires here.
The SCDF in August 2019 put out fires at Marina East , Tengah Area & Pang  Sua Canal all within a few days. The fire at Marina East required  7 water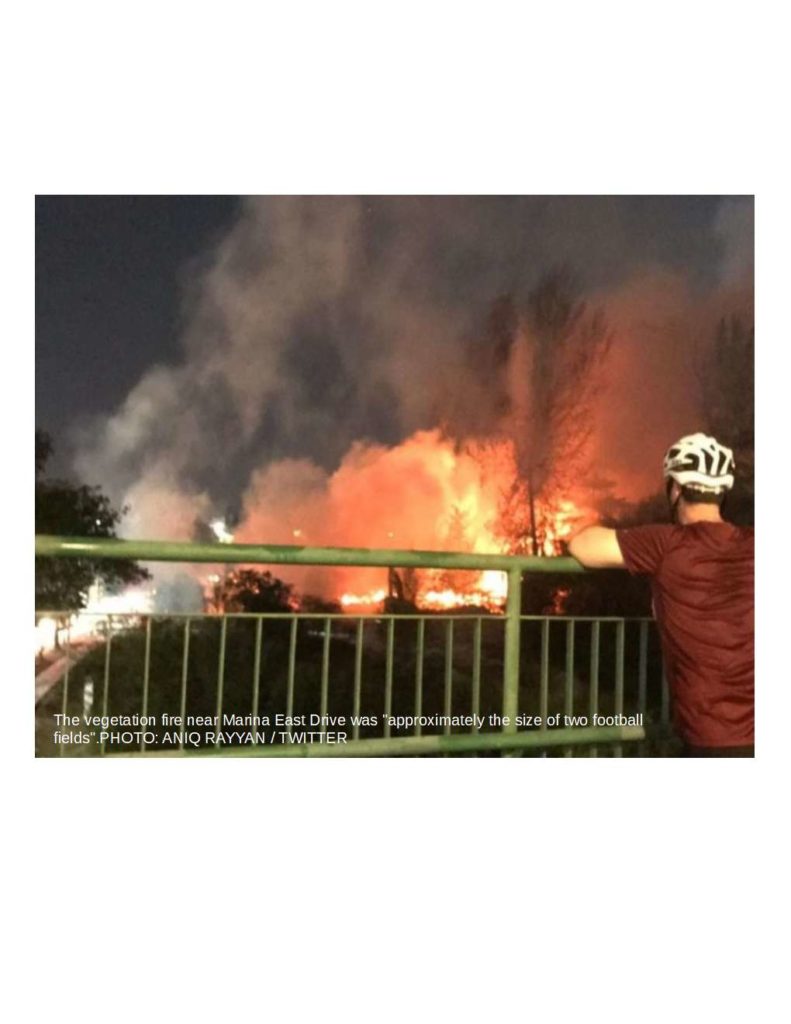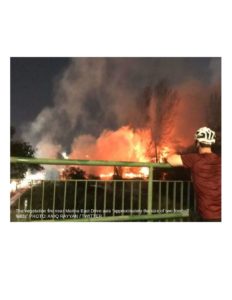 jets, 12 emergency vehicles & 50 fire fighters who fought the blaze for nearly 2hours. Fortunately there were no reported casualties.
The bush fires aren't detected or reported  until  they become infernos. SCDF firefighting teams have to scramble to contain them before they create more damage or become a threat to people. These fires aren't  easy to be put out either.
A fire at Lim Chu Kang in March 2019 took nearly 19 hours  before being brought under control. The SCDF had to combat multiple sites , slow burning deep seated fires fueled by waste timber & strong winds. They had to manually connect hoses to fire hydrants nearly 2km away & deploy water pumps to maintain water pressure. Thanks to the resourcefulness & dedication of the SCDF Fire Fighting Team, the fire was put out without any property damages or injuries.
The frequency & the impact of the bush fires cannot to understated. Singapore's large urban population lives in close proximity to outdoor spaces. Though much of it is well manicured & maintained garden spaces.  The reports show , bush fires are becoming common.  Fighting the fires also consume precious civil resources. Our fire fighters & equipment are deployed several times in the year to deal with the  threats. Thankfully they have been successful in containing the fires.
Solaris SP111-F  Remote  Fire Monitoring System
A easier  way to manage these fires would  be to deploy  ,early warning system that could alert authorities, park rangers, landscapers , farmers  to the possibility of  fires starting at  a location. The Solaris  Sp111-F is designed to continuously monitor temperature , moisture & direct light. Applying  the data our algorithms can help to predict the possibility of  fires  starting in any location. Changes to base line environmental conditions will trigger immediate notification. 
Continuous Monitoring & Reports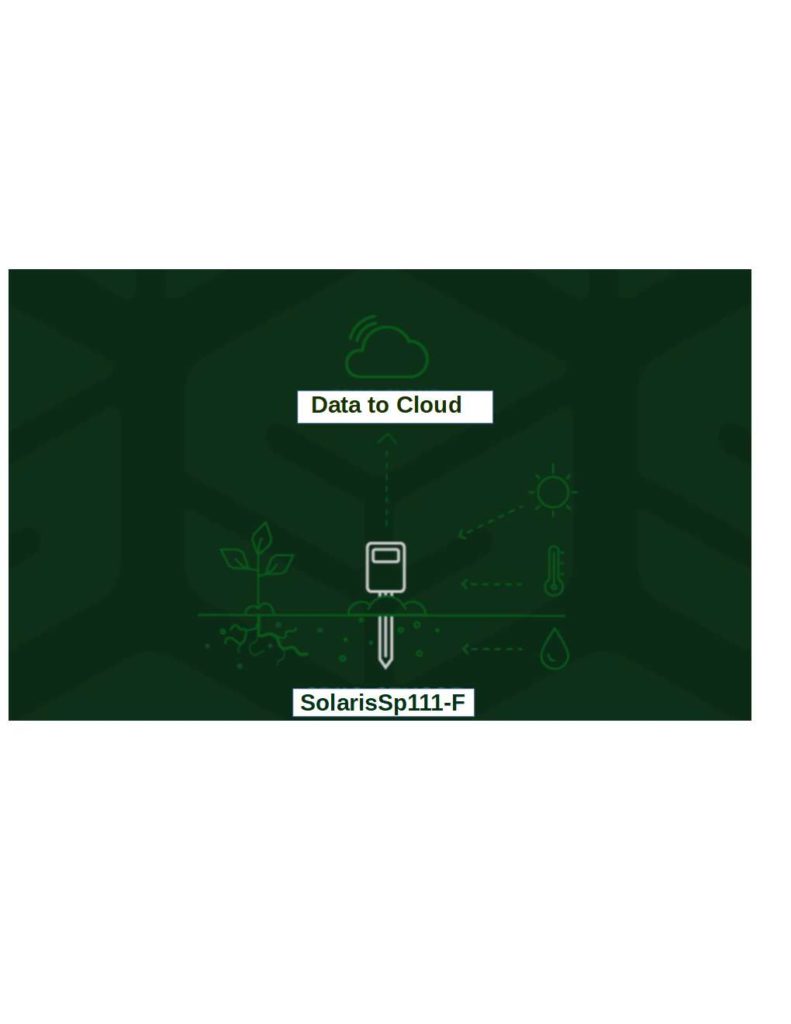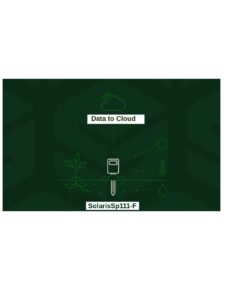 Sp111-F provides   24/7 monitoring , by the hour reports , its easily  deployed at  remote sites, like secondary forest ,fruit  plantations, nurseries & orchards.  The information is accessible through our App with customized options.
Integrated Fire Monitoring & Management
The Sp111-F can be integrated with automated fire management systems to provide a total fire management platform for landscaping , park management & agricultural industry.  It could potentially  save thousands in plants & infrastructure damages, protect the local wildlife & reduce the need for routine deployed of emergency services.Please contact us to know more about our smart fire monitoring solutions.Prevention is the key to better fire management.