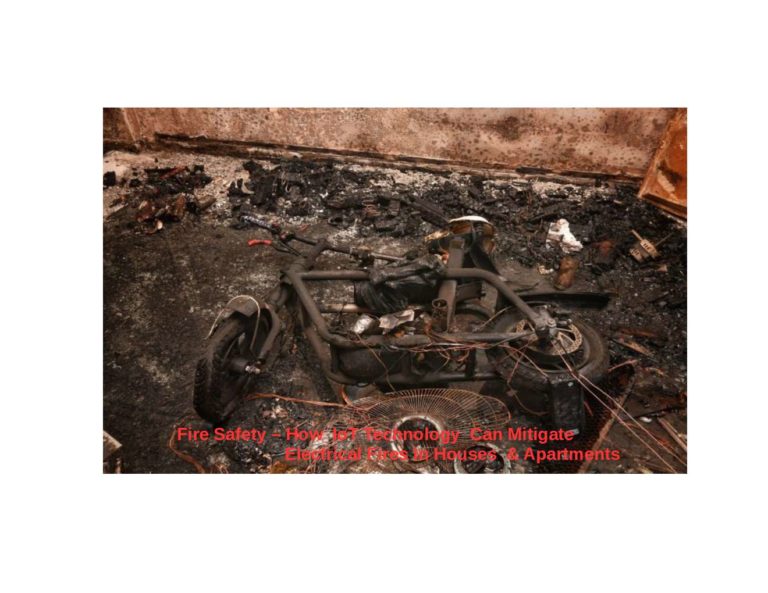 PMD Boon & Bane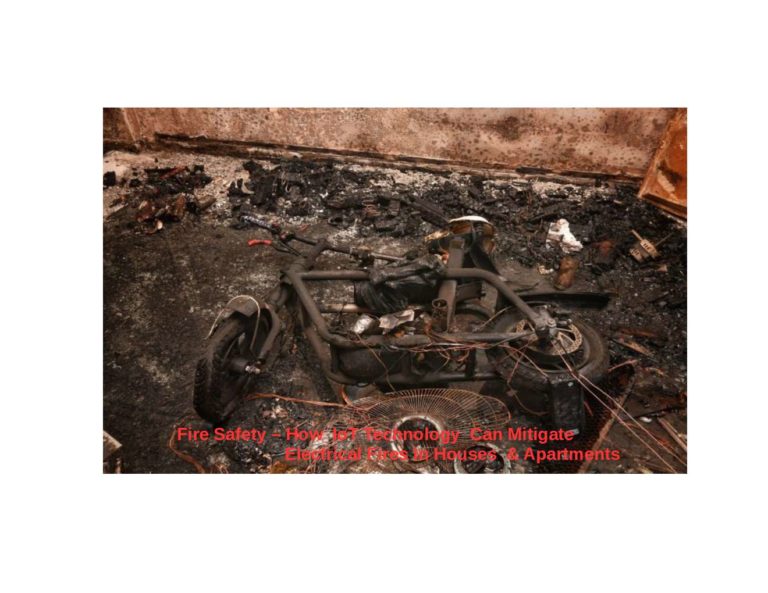 In the recent months Personal Mobility Devices( PMD E-Scooters & Bikes) have  featured regularly in the news in Singapore, be it the concerns of pedestrians sharing the pavement or souped up speedsters racing on our highways. Even when stationary and being recharged they attract news worthy action. The reality is, we have to co-exist with these devices as they offer easy, reliable, cost effective transportation ,a means of income to many and are integral for assisting the elderly & disabled. The use of  E-scooters & Bikes are  increasing and will continue to rise in  the future. The authorities are doing their best regulate the usage of these PMDs'; regulations do have their limits.
PMD Fires In Apartments
To make the best case would be the recent spate of fires involving PMDs'. It's been reported that there were 74 cases with 1 fatality and several injuries. The  fires damage more than just the devices, it results in personal injury , apartment units destroyed , families & neighbors are put at risk, requires  civil resources(Police & SCDF) to be deployed .
PMD Owners & Responsibility
The Owners usually get the blame,In some cases it could be justified, but mostly they too are victims,who suffer the most. They  charged their devices from electrical outlet not expecting a electrical fire to break out.
PMD Aftermath Of Fire & Cost
The repair , rehabilitation cost, insurance claims, have been estimated to be around S$50000- S$100000 per apartment not including the human cost and tragic outcomes.Hence the failure of the E -scooter or Bike to charge properly is staggering.
PMD Regulations
LTA issued rulings on using UL2272 certified e-scooters & bikes .This should help reduce the recurrence of fires, this requires continuous monitoring & enforcement, otherwise things can & will go wrong.The question to ask, besides  regulation & certification,  so how can owners be made aware of  the risk of fires.
IoT Boffins & Coffee
In a recent meeting in Singapore our IoT Boffins from Holland were impressed with the numerous E-scooters on the road. The Dutch are a  nation of cyclist although (1000 or more bicycles might end up in the canals of Amsterdam yearly), so we  to compared  the e-scooter vs pedal power benefits . We gathered around the coffee machine to discuss the prevalence of electric fires& how it could be mitigated.  After several cups comes inspiration! It was agreed that solutions should meet the following requirements;
Improve On Existing Solution
Simple Enough to Adopt into existing framework
Stakeholders must see immediate benefit
Can be quantified & measured for evaluation
Affordable enough for most people to  buy
Dutch Housing -Energy Neutral Homes
Interestingly a solution does exist . The background being most houses in the Netherlands are energy neutral or energy +.  They  store excess power in Powerwall/Powerpacks in their case think the size of electric cars packs from Tesla or Nissan. These battery packs are subjected to similar charging & discharging cycles . The batteries & chargers are of course designed with better safety features, as added safety requirements the houses too have a automatic power cut off & alarm in case there is potential risk of fires from battery storage.
IoT Boffins – A Fire Plan
Now our Boffins excel with these challenges and developed a plug & play solution that can installed into standard wall plug outlet that will monitor the power & heat which are good indicators to know if devices are malfunctioning. The information is send to a dedicated gateway which is on continuous monitoring mode. The gateway in the event of detecting a problem will automatically
Shut the power to the wall socket
Sound the alarm
Send notification.
To they best of their knowledge there have been no reports of fires breaking out in projects where these systems have been deployed.
IoT – Continue the conversation
The blog here is meant to be starting point for discussion on how new technology can be readily applied to solve critical problems like electrical fires from E-scooter which did not exist just a few short years ago. The solutions offered are based on our knowledge & experience and without doubt there must be other means to deal with other critical & dangerous issues and we welcome the sharing of information (https://www.iotsolaris.com/iot-community/).
Getting In Touch
We welcome  stakeholders to share their views. Contact us to better understand & evaluate pros & cons of deploying the fire prevention solutions that  IoT technology is now able to offer.
Contributed by Arthur
https://www.iotsolaris.com/contact-us/